Hard Drive Destruction
To provide the best available absolute destruction service we have combine two destruction technologies in one seamless operation.  Firstly the magnetic protection is removed from the drive.  Then the storage media is passed unprotected through a strong magnetic field.  The disks are then fed through to a shredder which cuts them in to tiny pieces no bigger than 5mm.
100% of the drive material is recovered and recycled.  We even recycle the Rare Earth magnets which drive the hard drive heads.
Magnetic Tape Destruction
Magnetic tapes are usually used to store large amounts of data for archiving and back up purposes.  Tapes come in a wide variety of shapes and sizes.  Data tapes are not as easy to securely destroy as you might think.  At recycling centres you quite often see tapes floating around in the wind.
Absolute Data Destruction first erase the tape using a high powered magnetic field known as degaussing.  This disrupts the way the data is stored on the tape. We then place the tapes in security containers and incinerate them.  We use certified energy from waste sites and we carry the containers there ourselves, witness the destruction and record video evidence.
Secure Erasure for Reuse or Resale
Where devices are required for reuse Absolute Data Destruction uses certified erasure tools overwrite your unwanted data.  This enables the device to be reused or resold.  Each device is issued with a certificate which details the device details and the method used for destroying the data.
Additional services
product development
application development
product maintenance
feature enhancement
platform migration
Your Data Destroyed Absolutely
Absolute Data Destruction provide Free advice with no obligation:
Call Free on
0800 849 1121
Address
Absolute Data Destruction
Unit 4, Dinas isaf Industrial Estate Williamstown, Tonypandy,  Rhondda Cynon Taff
CF40 1NY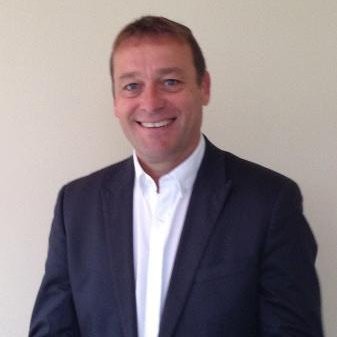 Graham was born, raised and educated in Hong Kong, Asia. He won a scholarship to study at Imperial College London, graduating with a Bachelor of Engineering degree in 1988. He followed this up with an MBA at Cardiff Business School in 1994, specializing in strategic management, Japanese Management Practices and Logistics.
He has spent his career in industry within the engineering, steel manufacturing and recycling sectors, performing roles including procurement, sales, operations, logistics, business and strategic development at senior levels.
In his previous role as CEO Europe and Sims Recycling Solutions Global Graham led a business portfolio of metals, electronics recycling and mass market ICT asset management services employing 4000 staff globally. He was responsible for the direction of the Sims Metal Management £650m revenue metals recycling business in Europe, employing 800 staff across 52 operational facilities.
Since 2002 he grew Sims Recycling Solutions' £670m revenue waste electrical and electronic equipment (WEEE) recycling business from concept to the world's largest electronics recycling company employing over 3,000 people across the Americas, Europe, Australasia, Asia and Africa.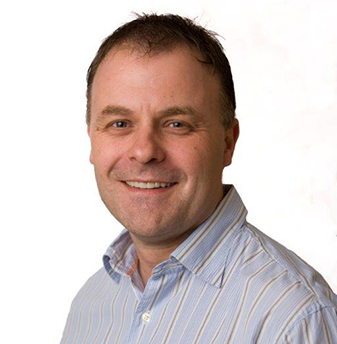 Jon has a track record in building, growing & developing successful technology asset recovery businesses in the UK and Europe. Jon has been a trusted advisor in both the public & private sectors for over 18 years. His career started in procurement working for Nat West & Smiths Industries then joining the technology lifecycle market during the early nineties. Jon was instrumental in the market's movement from a broking/trading to a managed service business model.
Jon was one of the founders of Technical Asset Management Ltd, helping to grow the business from 1994 until selling his interest in 1998. During the late nineties, Jon was involved with the business development of the government sponsored Remploy e-cycle project taking it from feasibility to success within three years.
He founded LifeCycle Services (LCS) in 2002 developing it in to a market leading service specialist by 2008. In March 2008, Jon sold LCS to Sims Group integrating it successfully with the asset retirement division of MIREC & RecommIT to form Sims Lifecycle Services (SLS). Jon was instrumental in the introduction of new services and technologies making SLS another growth success doubling profitability in less than three years. In 2012 Jon took over full P&L responsibility for SLS business across Europe integrating Technorecycle Gmbh, Device BV & ErgoTrade GmbH.
Jon has been an active campaigner for awareness of residual data security advising BBC (Breakfast and News), Channel 4 & ITV as well as The Guardian, FT, The Times and various industry publications. He is infamous for advising the team who found Paul McCartney's bank records, missile launch codes and other valuable secrets on discarded storage devices & mobile phones.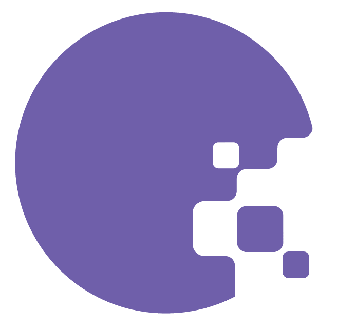 Andrew is a results driven, self-motivated and resourceful executive director with a proven ability to develop and strengthen management teams in order to maximise company profitability and efficiency. Experienced leading and growing all sectors of a business either through delivering innovative new solutions to challenges or through acquisition. Possessing excellent communication skills and able to establish sustainable and profitable relationships with customers, suppliers and stakeholders across the globe. Andrew built a new business division with two other colleagues which resulted in a turnover of over billion dollar revenue.
Andrew was responsible for managing the businesses at 24 sites in India, South Africa, Dubai, Austria, Germany, Netherlands, Belgium, Sweden, Czech Republic, Poland, Hungary and UK and delivered a 27% return on capital investment.
In 2004 Andrew was responsible for starting up a new recycling business, of waste electronics and IT asset management divisions prior to the WEEE directive, In 2008 acquired and completed due-diligence on three new businesses which resulted in new operational sites in Liverpool, Salisbury, Wetherby and Ashford. And delivered a 30% return on capital investment.
Between 1996 and 2004 Andrew was employed by Nippon Electric Glass where he was responsible for managing over 300 employees in a 24/7 productive environment.
Andrew has Skills and Expertise in Recycling, Account management, New Business Development, Waste Management, Operations Management, Logistics, Sales Management, Contract Negotiation, Business Strategy and Managing People.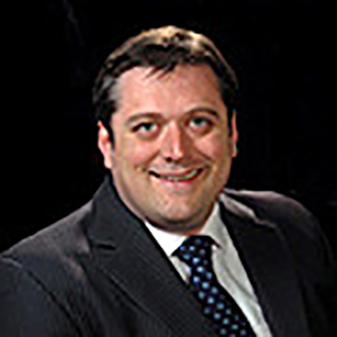 Chris joins ILS following a hugely successful career spanning 12 years in technology asset recovery and reuse. Chris was key to the success and development of Lifecycle Services joining the business right from the start and helped LCS secure most of their major longstanding clients. Following the businesses acquisition in 2008 by Sims Recycling Solutions, Chris was promoted to Director of Sales and successfully managed both the new business team and the product sales team.
During this time Chris and his team secured significant new business growth whilst maintaining and developing client relationships. Chris also developed, built and delivered new services including the mobile data destruction capability and established the business as a significant player in the market within 12 months. The new business activity made a significant contribution to the profitability of the business immediately.
Chris has built and developed long term relationships and is recognised in the industry as one of the most knowledgeable and trustworthy professionals in the market. Chris is a huge asset to Intelligent Lifecycle Solutions and we are delighted to welcome him to the team.

Data Centre Manager – International Travel Company – December 2014

"We used Absolute Data Destruction to help us with our data centre migration. We had high risk customer data which we needed destroyed with witness. Their service and teamwork were excellent. We even had a lift fail on our site and the team got stuck in and even moved the equipment by hand. We've used the four times since and they have been excellent"
Solicitors – London – March 2015

"Absolute Data Destruction where the only company we could find would could access our site as we have very limited space. The alternative was to walk our data across a busy street. Their service has been what it says on the tin"
Computer Reseller – Northampton – January 2015

"We resell the Absolute Data Destruction service to our customers. We have an easy SKU-able service and they do the rest. It's a great addition to our security services."
Top Five Management Consultancy – National – ongoing

"We grew frustrated with other providers until we tried Absolute Data Destruction. We've built a high level of trust and we know they will look after our customers and their data. The guarantee, the certificates and ISO27001 are really important to our customers."